Well, I have one more painting to finish, but I am open for commission forms! :3 If you are interested in helping a poor artist out, and getting some bitchin illustration in return, please drop me a note or an email? I can has draw u pretty things?!
All the commission info can be found in my
journal page
in the sidebar.
Please help me buy moar ramens! X3
Meantime, anyone interested in some ustream/livestream drawin from me? Watchin me paint or what have you? I has a cam, I just don't use it properly/enough. Or another tutorial perhaps? (Not as terrible as my CSS III, haha?) Hokaygonow.
*** UPDATE - I recorded a little test stream while I was broadcasting. It is just one of the little princesses, nothing special, but video is up for those who missed it, visit my
Ustream
. I always announce when I am broadcasting via my twitter, and I will try to record some things for playback later.

Love!!!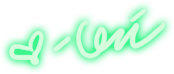 (answer in comment!)
- What else should I offer? (Character sheets, for instance?)
- Do you feel like your summer has been productive? What does ' productive' even mean?
- What are the six things you can't live without?