I need more homies on
twitter
. ;D Please follow me? <3 And holler at me so I follow you back!
I'm spending this next couple weeks getting my online portfolios all cleaned up and functional (my website, particularly), getting caught up on all commission requests, and generally revamping my life. Things are too stagnant again.

But lots of art still on my compy comp, so I'll be posting up something new EVERY DAY if I can manage it!! OMG RALLY? NO WAI. Yes wai.
I need to be networking. I can has friends? You want can has be friends with me????

Invite your friends and we'll have a big old party, and one of these nights I'll take requests on livestream. ;D
No, but really, watch this space for livestream updates, and watch my twitter--I'll announce when I'm drawing and I've gotten to the point where I'm fast enough to do some freebies for my fave folks. ;3 Youknowwhoyouare, and if you don't, then you'd better just become one of my faves, now hadn't you?
OH OH OH AND:
- a waist-up full color portrait to the next folks who buy me a deviantart subscription. I'll add detail/legs if it's a longer subscription. ;D Iamsopoor! And mine runs out this sooper soon.
LOVELOVE HOMG,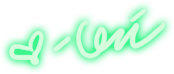 (answer in comment!)
- Do you have an online portfolio? Several? Share!! Also share your favourites.
- What is one cultural or newsworthy event from the 1980s that you are really connected with, for whatever reasons?
- Concept of digital presence: Twitter, blogs, Facebook, mySpace, YouTube, Tumblr... discuss!!!