PHEW! That was a long time to hold my breath, yo!
Okay, so, not much here, just noting a preliminary update. I'm going to be revamping much of my page to try and take advantage of the new features, so hopefully that's in the works. God only knows, with me.
I was very successful last semester, gradewise, so I'm on the right track with my time at least. I'm hoping I can finish things in a more timely fashion this semester, for art.

And here's all the places you can find me/stalk me/check out my lame life/live vicariously:
~
Twitter
~
lj
~
webcam
@Sketchblog
~
GAIAonline

I wish I had more friends to follow on Twitter... I'm having fun uploading pics from my phone.

And I usually try to do some kind of drawing/painting tutorials on my webcam, and when I do those I twitter that they are starting, so if you are interested watch my twitter feed for updates.
Again, better updates, prettier ones, soon.
Love ALWAYS,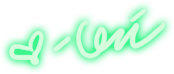 (comment and answer!)
- Did you make resolutions for 2009? What were they? Will you keep them?
- Where did you go for the holidays?
- Do you like the new beta testing page features? (I may or may not utilize them, I wondered what people thought.)